Buoy Catcher - MoorHook - Mooring Tool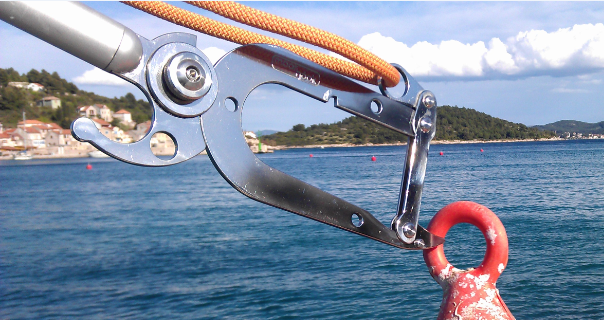 ...to thread a mooring line through a buoy ring
With MoorHook you thread moorings into rings and around poles. As a Buoy Catcher or Mooring Tool, MoorHook works in many situations and is a practical aid on board. The robust stainless steel construction is durable and made ​​of highest quality. In addition, the MoorHook can also be used as a boat hook.

Usage of MoorHook is simple:
-For threading, hold the MoorHook and the mooring in the same hand, give a slight pull on the mooring.
-After threading, release the mooring.
Wolfgang Goetzinger, Austria - © 2015 by www.wosamma.at